Windows phone 10 review | drawbacks, review of windows phone 10
|
Windows phone 10 drawbacks | disadvantages windows phone 10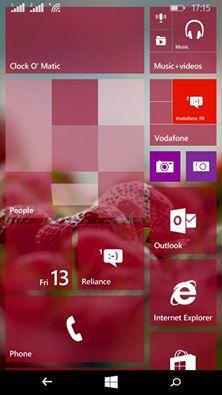 Introduction:
Long time right? That's because I have been busy with those developers thrashing out their job performances in making Windows phone 10 with disadvantages like hell. I am the one who suggested you to go with the Windows phone 10 update but review can be done only after using it right? So i have borrowed my friend's Lumia 630 and my geeky hands have found quite a few.
What's new?
Nothing much. The same old boxes on my screen and I am finding a day to develop a fully fledged app that replaces the tiles with an Android inspired UI. This windows phone 10 review is not for satisfying the developers of the OS so I would like to keep it unbiased.
Bugs bugs everywhere!
Battery saver is history!
Data sense is crap
Wall paper tweak is childish
Crashes have become a routine.
Lets face it one by one, shall we?
Bugs! I hate bugs. Literally. I would rather get shot in my face than seeing whatsapp crash when I see my loved ones texting me. I hate it while writing negatively for my favorite OS but happy to give you the windows phone 10 review though.
Twitter – crashed!
Dream league soccer – crashed!
Candy crush – crashed!
Share it – crashed!
Duolingo – crashed!
I was planning to crash my mobile. Seriously? Technical preview should lure customers in. Not to scare them away.
Battery saver????
What happened to my battery saver? They say that this new OS is battery friendly and don't need one. Why do I think that they have forgot to make one? Time to check that out. I reviewed the algorithms again. A few tweaks have been made regarding the usage of screen brightness and processor firing timing but not at all satisfactory. Another thing to notice is that this windows phone 10 review has a lot of drawbacks than advantages.
My favourite battery saver is history. They will pay for this on judgement day! If THIS PIECE OF CRAP WILL BE INCORPORATED IN THE REAL WINDOWS PHOE 10 UPDATE, I will be damned and windows phone is doomed.
Data sense:
Data sense is another piece of humour the Windows phone devs have given us. They could have removed it and I would have kept my mouth shut. But this time they have crossed the limits. Funny thing is that they say "Improved data sense" LOL!!!!!
This review for windows phone 10 is getting harsh isn't it?
Wall paper – I am impressed.
Though not  a decent addition, the wall paper tweak is mind warming. Not for it is exemplary, atleast in one department they have added improvement.
Speaking of improvements…..
The new photos app is a killer. Smooth, fluidic, nice transitions and overall a good package. I love it.
Verdict:
If I thrash the technical preview even more, my mails to Microsoft would be unanswered. So I would stop it here and find some ways to troll the employees.
If at all you got any words for the windows phone 10 review, there is an awesome option called "comments" and you would love it! And we would love to hear from you too!